How do I sell tickets with the Mobile Point of Sale?
To sell tickets using the Mobile Point of Sale, go to your Mobile Point of Sale home page (note that you need to be logged in to access this page). Select the event of your choice to open the shopping cart. Simply use the (+) and (-) buttons next to each ticket to add/remove tickets to/from your shopping cart.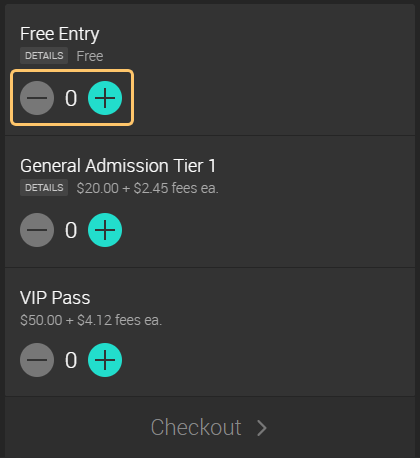 Press "Checkout" when the buyer is ready to complete his/her order. You will immediately reach the final step of the mobile checkout. Fill out the required fields, collect the payment and press "Confirm sale".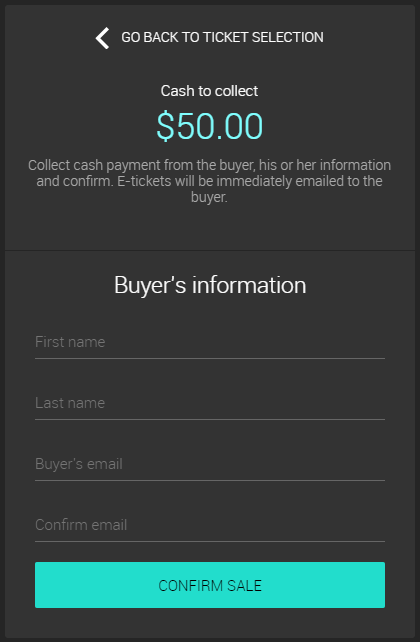 Since buyer authentication is not required to validate a Point of Sales purchase, note that buyers who have a buyer account with Ticket Division will not see their Point of Sale purchases in their orders. This is why it is important to enter the buyer's email address correctly before confirming the sale.
Once a sale is confirmed, an electronic ticket (or e-ticket) is emailed to the buyer, and the order appears in the event dashboard of the organizer in real time.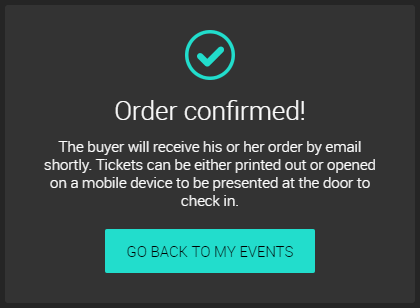 Administrators can check how much money each Mobile Point of Sale user has collected and how many tickets they have sold anytime. You can contact buyers or cancel orders if need be. There is no fee on canceled Point of Sale transactions.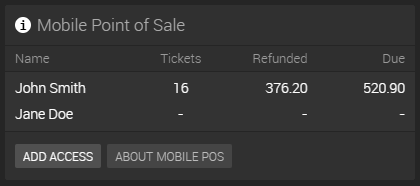 If you want to learn more about the Mobile Point of Sale and its features, visit the Mobile Point of Sale page.