What is the Mobile Point of Sale?
The Mobile Point of Sale is a tool designed to collect cash payments and issue fully integrated tickets to buyers. It is a perfect replacement for physical tickets given to street teams to push face-to-face sales. Hard copies are no longer needed. There is no service fee on Mobile Point of Sale transactions as your teams collect the cash and Ticket Division generates tickets for free.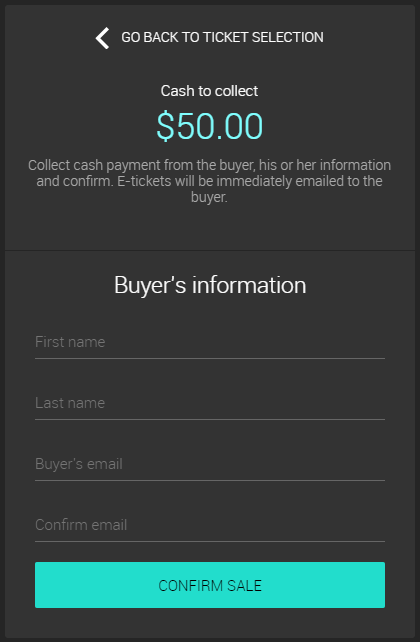 Once a sale is confirmed, an electronic ticket (or e-ticket) is emailed to the buyer, and the order appears in the event dashboard of the organizer in real time.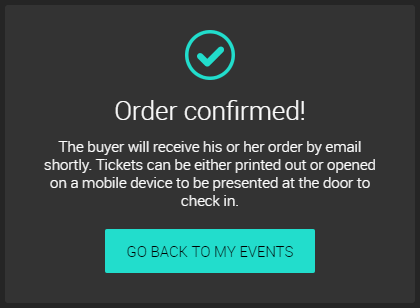 Administrators can check how much money each Mobile Point of Sale user has collected and how many tickets they have sold anytime. You can contact buyers or cancel orders if need be. There is no fee on canceled Point of Sale transactions.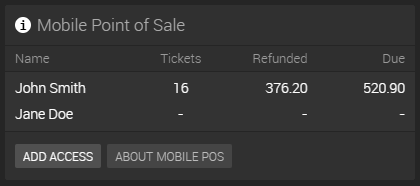 If you want to learn more about the Mobile Point of Sale and its features, visit the Mobile Point of Sale page.